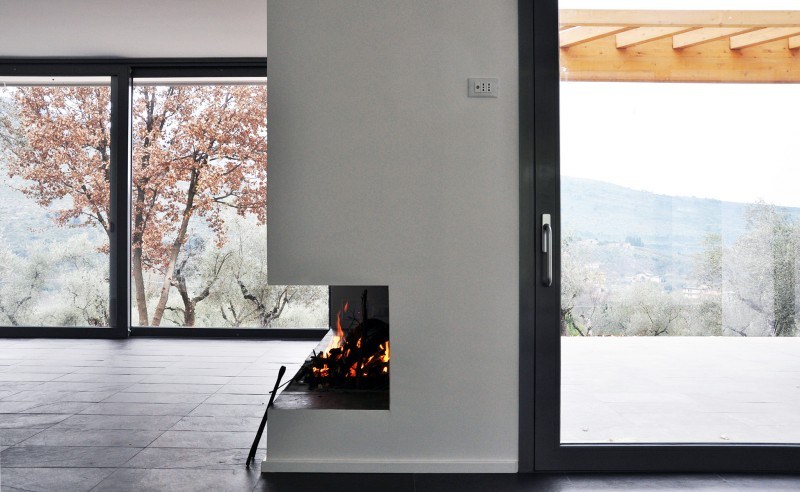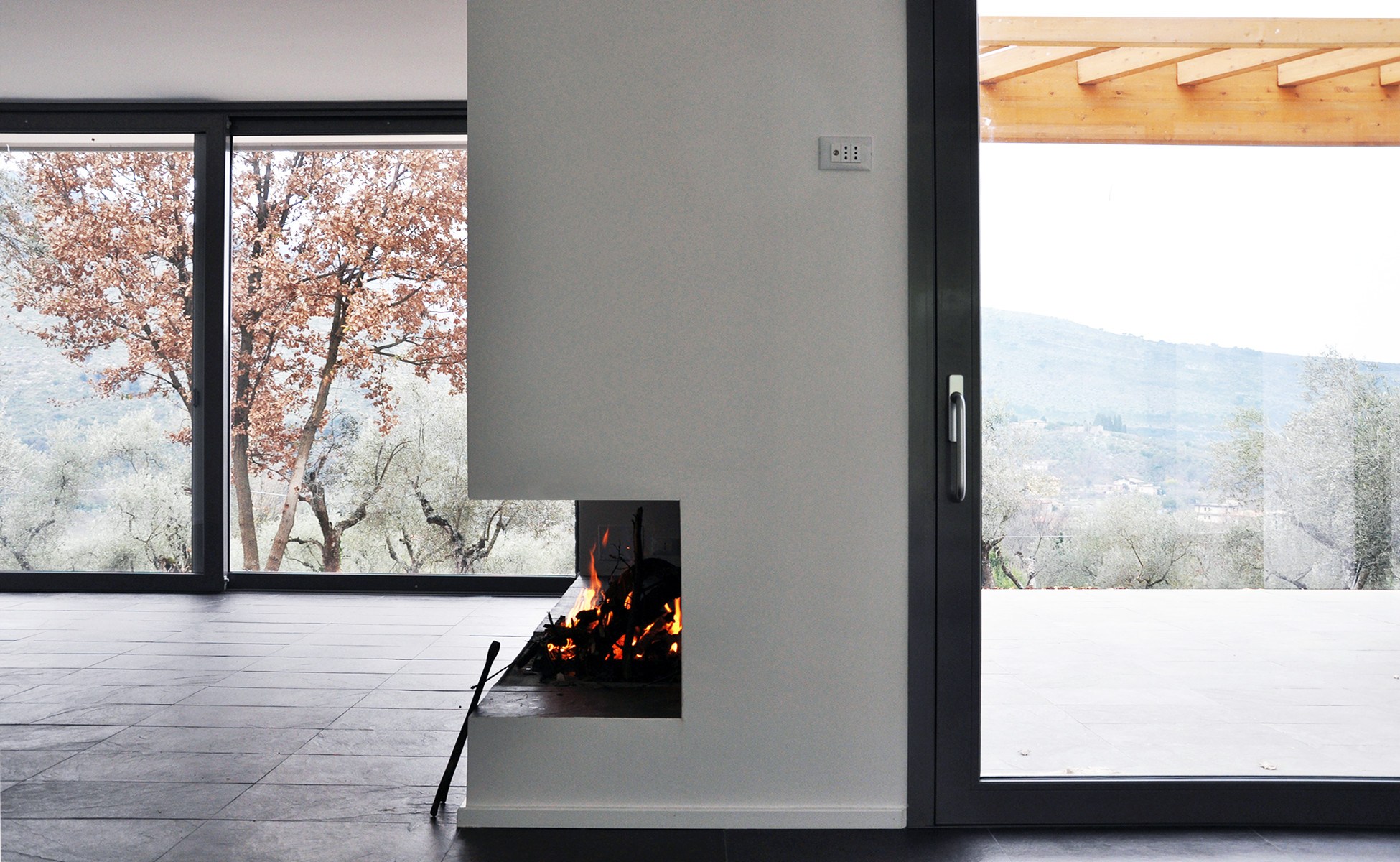 Villa, Sonnino
Villa located in Sonnino in the province of Latina, develops a 250sqm surface.
The building stands on a plot planted with olive trees in the heart of the Sonninesi's mountains in a panoramic overview.
Built on one floor and features a spacious interior patio which overlooks the living area, with the possibility of opening and closing of the same through a sliding door covered with oak planks.
The villa has large windows that allow us to admire the view from any point inside creating visual axes that cut the building in two main axes.
Large sliding doors allow you to close the house when the owners are not at home.
The living room is a spacious and bright environment, characterized by a customized fireplace that is the background to the sofa area.
The sleeping area consists of the master suite with ensuite bathroom and large tub in masonry built under the floor level, and two bedrooms for the children and a shared bathroom.
The predominant use of white, the use of tailored carpentry, slate flooring throughout the house and as a coating of the bathrooms, the thermal floor, the realization of the top in stone in the bathrooms with washbasins as well as the research of a diffused and well-integrated lighting in the project reflects the demands of our clients to achieve a modern, minimalist space but at the same time in harmony with the surrounding environment.