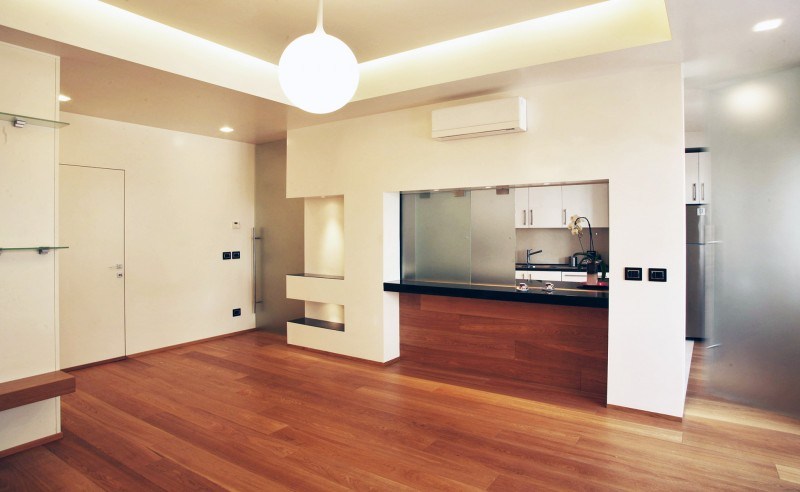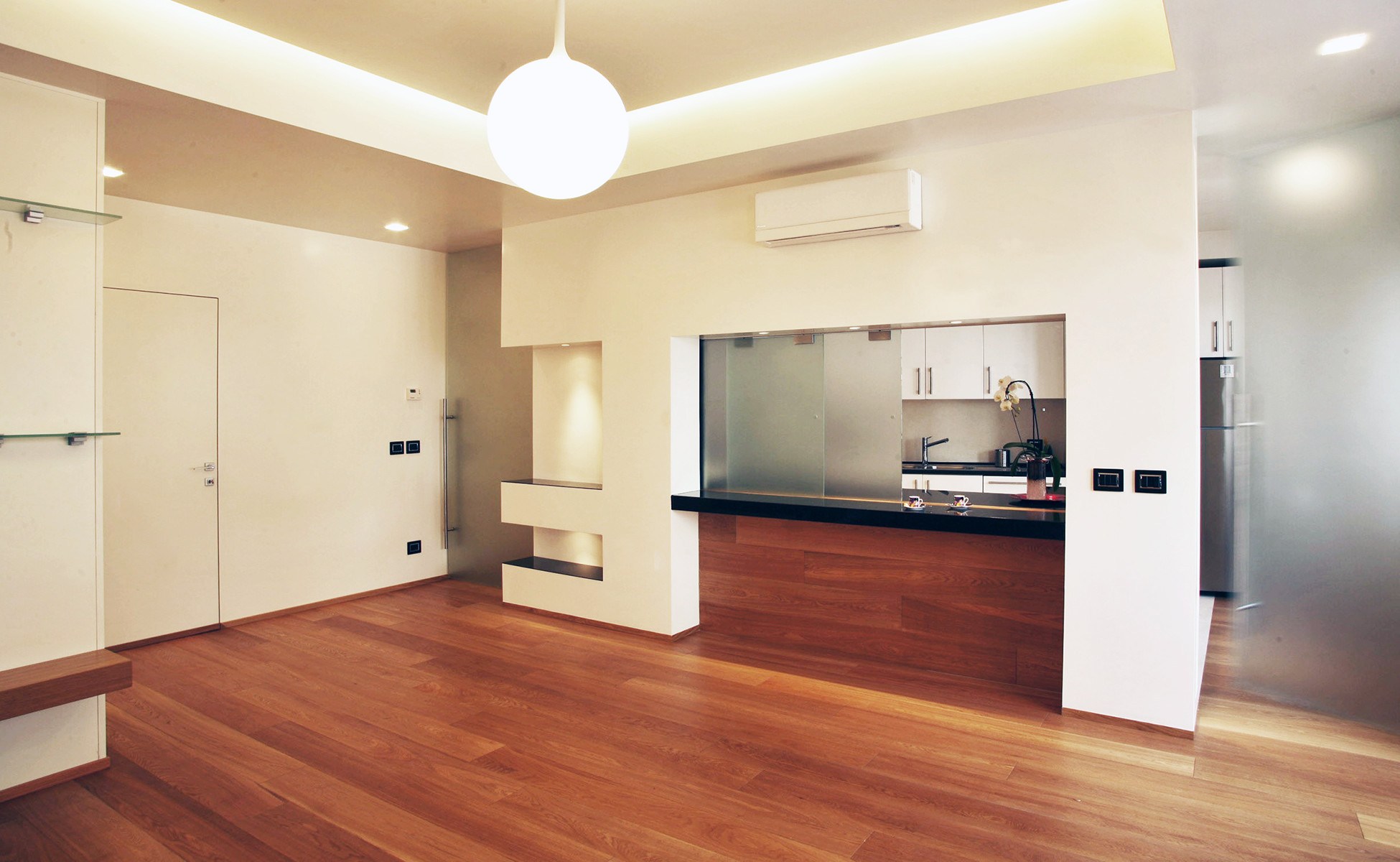 Via Carini, Roma
Apartment renovation. Apartment located in Rome, in via Carini. Develops an area of 150 square meters, the property was completely renovated with the use of finishes and quality materials. The internal layout has been totally transformed to adapt the spaces to the needs of the client.
The living room is a spacious and bright environment, characterized by the creation of custom-made furniture in white lacquered wood containers with natural oak inserts, designed to accommodate books, furniture, integrated TV and to hide cupboards and wardrobes of the guests as well as performing partition a distributive role. The kitchen opens onto the living area by a peninsula with stone shelf, completely closable by sliding satin glasses.
Access to the sleeping area, characterized by a large satin glass, is dedicated to the family and consists of the main suite with dressing room, bathroom in the room as well and two rooms for the children with shared bathroom.
The master bathroom is characterized by the presence of a large white bathtub located in the center of the room with taps in steel that stand out compared to the black stone lining of the back wall as well as the top and shower covered in stone.
The predominant use of white, the use of large marble, the flooring in natural oak wood planks, reflects the demands of clients to obtain a modern space but at the same time functional and comfortable.