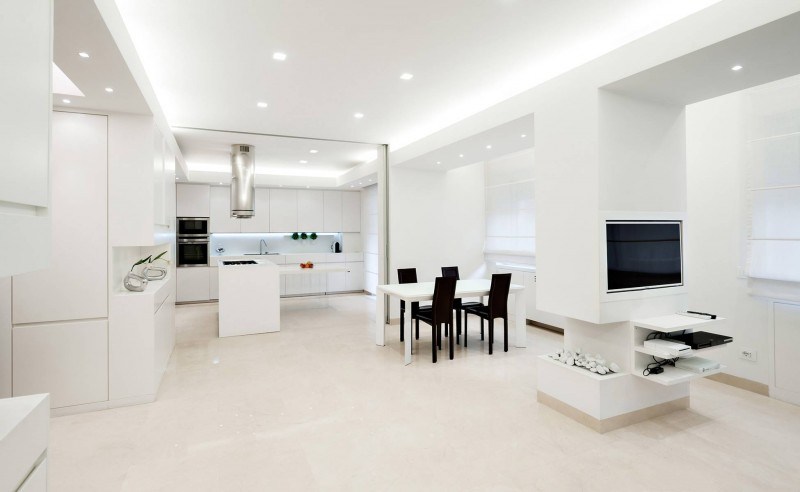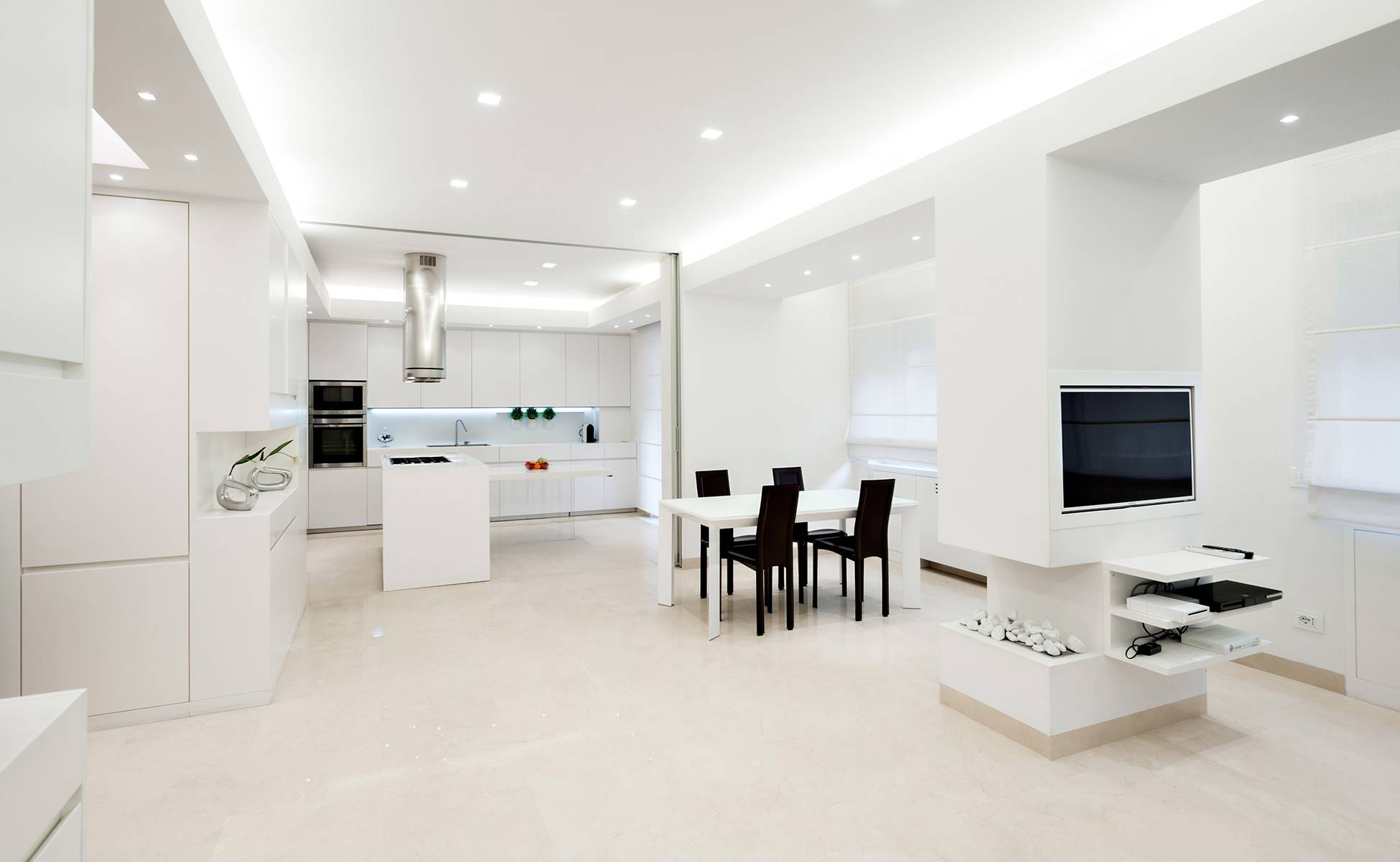 Apartment located in Rome in the Trieste area. It develops a surface of 170 sqm. The property has been completely renovated with finishes and quality materials. The internal layout has been totally transformed to adapt the spaces to the needs of the clients.
The living room is a spacious and bright environment, featuring custom-made furniture in white lacquered wood that has a containing function and defines the boundary between living and sleeping area as well.
The kitchen area is integrated in the living room but at the same time can be separated with sliding panels in satin glass, totally vanishing.
The kitchen is entirely made of corian and is characterized by an island with built fires and circular hood suspended over a dining table supported by a transparent glass plate.
The sleeping area is dedicated to the family and consists of the main suite with dressing room, bathroom in the room as well as two rooms for the children with shared bathroom.
The predominant use of white, the use of large polished marble slabs in the living area, parquet in the bedrooms, bathrooms coatings microcement and corian for the washbasins, reflects the demands of clients in order to achieve a modern, essential and comfortable space.