We are a team of architects, engineers, lawyers and experienced professionals in the housing sector.
We fulfill any property design, renovation, restoration, widening, splitting and new construction request.
We plan and implement all the commercial operations necessary to promote and sell your property.
We anticipate the expenses for the renovation works when the target is the sale of your property.
WHAT WE DO
WE MULTIPLY THE VALUE OF YOUR HOME TAKING CARE OF THE BEAUTY OF SHAPES AND THE PLEASURE OF COMFORT.
RENOVATIONS AND RESTORATIONS




SPLITS AND EXTENSIONS



CONTRACTS




PURCHASE ASSISTANCE



LEGAL ASSISTANCE




SALE ASSISTANCE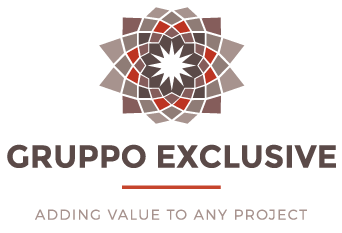 The Exclusive Group is active in real estate at 360 degrees. The Group companies are:
Exclusive Suites in Rome. It deals with vacation homes rental.
Exclusive Home Project. Designs and implements, on behalf of the client, restructurings, splits, extensions and new buildings..
Coldwell Banker Exclusive Re. It deals with real estate sales and rentals.
OUR COMMITMENT
For us, every customer is a valued partner and we develop together projects of the highest quality standard.
Customer's satisfaction is our primary goal. For the execution of all our projects we use the best materials, the best professionals, the best skilled workers and the best consultants to achieve together the desired result.
Although all of our projects are personalized, this is a guide to the services we provide to our customers.