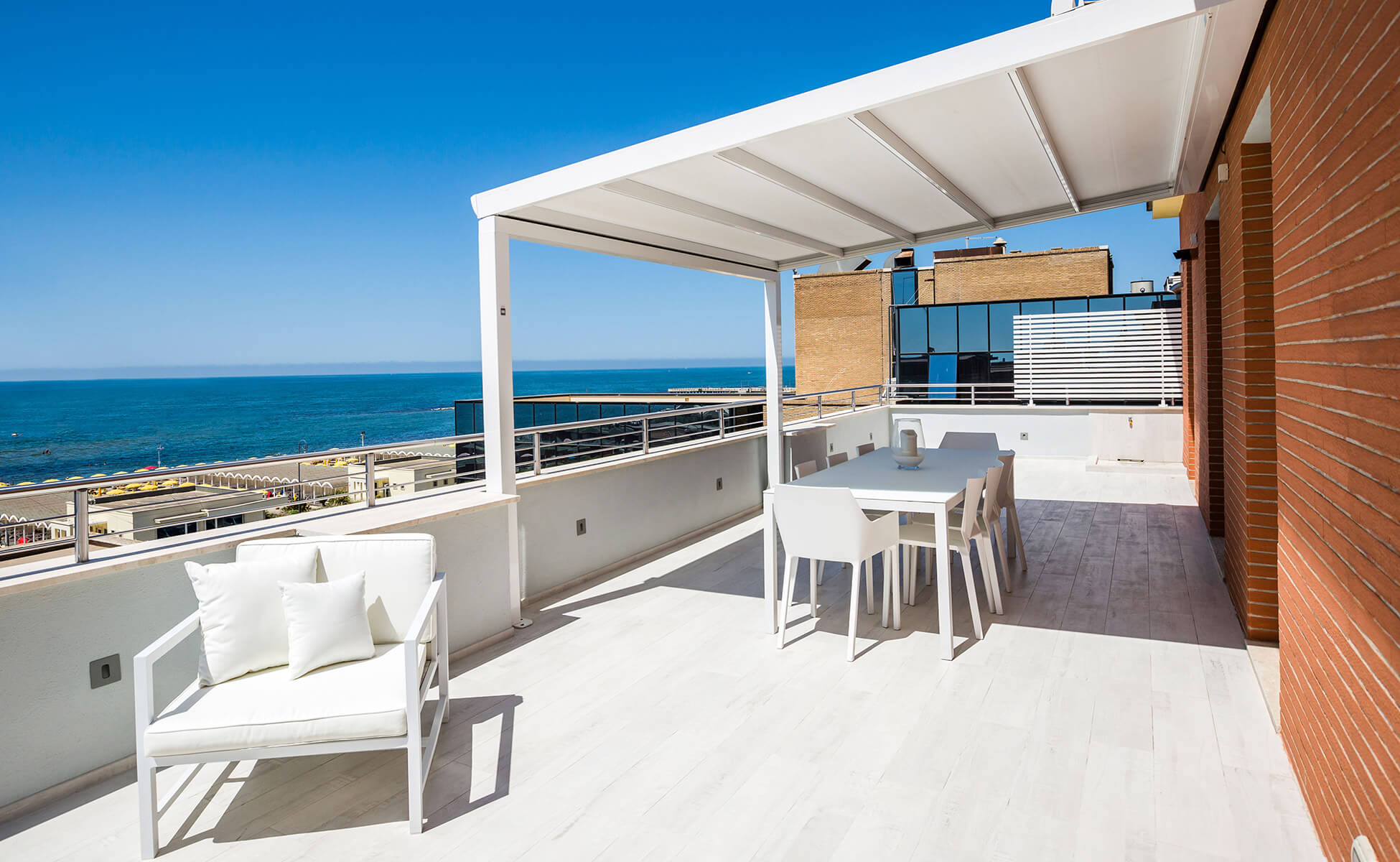 Renovation of the apartment located on the Ostia promenade. It develops an area of 90 square meters. The property has been completely renovated with the use of finishes and quality materials. The internal layout has been totally transformed to adapt the spaces to the needs of the client.
The living room is a spacious and bright environment, characterized by a load-bearing wall of solid bricks that cuts transversally the building dividing the living area from the sleeping area.
The terrace is large and comfortable overlooking the sea, the flooring is the same used for the interior of the house but with non-slip characteristics suitable for outdoor environments.
The sleeping area, divided from the other parts by a sliding door in satin glass, is dedicated to the family, it consists of the main suite with bathroom in addition to the room for the children with shared bathroom.
The predominant use of white, modern, simple coatings, reflect the demands of the clients to achieve a minimalist but at the same time practical and comfortable space.
Click edit button to change this text.